I've never really kept up with seasonal anime until very recently. The Winter 2021 Season was basically the first time I followed multiple shows throughout their seasonal airings. Although it's probably conjecture, since I don't have much prior experience, I feel like this Winter's selection was solid. There were numerous adaptations that had fans antsy, ready to dive in. I watched a decent amount of shows this past season, and I'd have to say that I was pretty satisfied with my viewing experience. The overall reception for this season has been skewed though–and rightly so. Some expectations were met, while others definitely were not: "This was a tumultuous season filled to the brim with ambitious new originals, returning favorites, and a few highly controversial messes…" (Anime News Network). I don't think it's necessary to name names, but the winter definitely had its highs and lows.
At any rate, this past season solidified my decision to pick up some more shows from the 2021 Spring Season. Looking at the listings for this season's shows has me stoked. There's a wide selection; filled with new adaptations, returning anime, and some promising originals. I think I have 13 Spring shows on my watchlist at the moment, but I doubt that I will be able to keep up with all of them. I guess I'll have to just play it by ear and see how it goes. Among these 13 shows though, there are a few in particular that I am really looking forward to.
Pretty Boy Detective Club, Shaft
Another adaptation of one of Nisioisin's works? Sign me up, dude. I'm definitely looking forward to this one. It's not exactly uncommon for people to call themselves a fan of Nisiosin's though. "Overrated" memes aside, I do consider myself to be a fan of his. I'm not going to say that everything he pumps out is gold, but the man knows how to tell a compelling story with three dimensional characters. This for me seems to be as clear as day.
I heard that this was getting an anime during last fall. Around that time, I decided that I was going to try to get a head start by reading it. After some time searching around online, I stumbled upon the manga instead. The English translation only made it through the first three chapters, so I decided to give up on that escapade. As luck would have it though, I ended up in a Barnes & Noble a couple weeks ago where I saw none other than…
….yeah. So, I bought the first volume and plan on finishing it before the anime starts airing this upcoming week. Can't wait to see how Shaft work their magic and transfer Nisioisin's stuff to the screen again.
---
Vivy: Fluorite Eye's Song, Wit Studio
What first caught my attention from this show was none other than seeing that this was Wit's project. Aside from their work on Attack on Titan, which everyone knows them for, they continue to pump out bangers. Wit has solidified their position in the industry; they have demonstrated their value time and time again. They're definitely used to working with intricate details, heavy themes, and intense action scenes. Coming off of Vinland Saga (2019) and Great Pretender (2020), Wit is ripe for another hit of the similar vein. This is where Vivy comes in.
This story takes place in a post-apocalyptic future. In a world where Artificial Intelligence co-existing alongside humans, disaster strikes. A war breaks out between humanity and A.I.–to the point that human beings are essentially wiped off the face of the planet. With all hope lost, a lone professor sends an A.I. back in time to make contact with Vivy, the protagonist of the story who is the first autonomous humanoid A.I. The two must work together to change the course of history for A.I. to save mankind.
As of me writing this, I've watched the first two episodes already. It's definitely gives me the Wit vibes. For one thing, their CGI skill has already come out and shown itself; they really know how and when to use it. There's been some gorgeous shots so far. The second episode has some intense scenes, and that's where the production shines.
I'm loving Vivy's character so far. Has everything you could ask for in a female protagonist. I enjoy the comedic relief that Matsumoto provides. Im eager to see how their relationship develops further, as they continue to strive to overcome the mistakes that were made in the upcoming century. This show operates on a plane of darker tones and themes, so it can be difficult to implement humor where it feels natural. Nothing feels forced at all. This looks like it's going to be an enjoyable ride. Can't wait to see where it goes.
---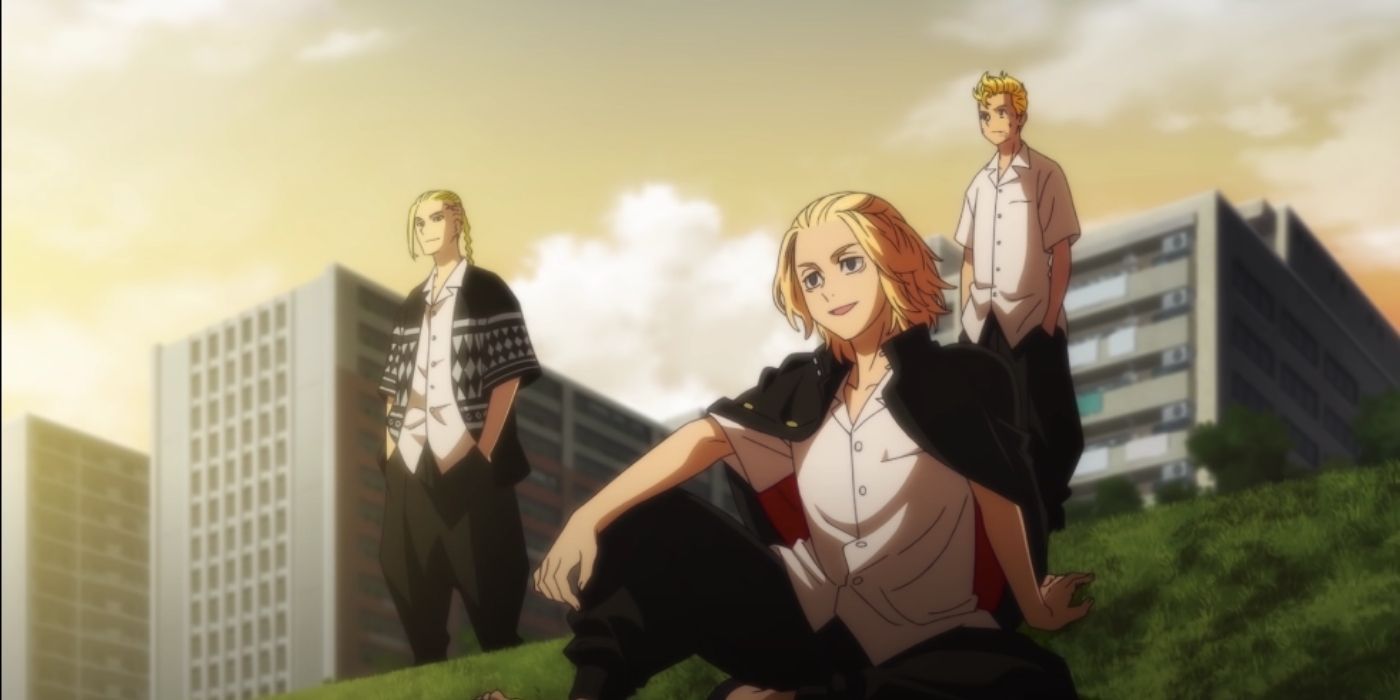 Tokyo Revengers, LIDENFILMS
I've heard a lot of good things about this manga. Having been declared the winner of the Shounen Category in the 44th Kodasha Manga Awards, it's clear that this is a genuinely decent story with a dedicated fanbase. The premise for the story definitely seems like it's right up my alley. I enjoy time manipulation-esque stuff. I have been meaning to get around to reading it, but I haven't really made the time for it.
In the meantime though, I'll just bank on watching this adaptation! I've never heard of the studio, to be honest. After looking through their past projects, I'm not familiar with any of them at all either. Regardless, the trailer looks pretty clean. I'm looking forward to LIDENFILMS introducing me to the Tokyo Revengers universe. Hopefully they do it justice.
---
To Your Eternity, Brain's Base
Coming soon to a torrent site television set near you…
…To Your Eternity…
…brought to you by the same studio who gave you the first season Oregairu. Other than that, I don't know much.
This is yet another manga that I've heard a ton of good things about. I'm a little more familiar with this source material because I read the first chapter, but I have yet to go beyond that. I decided to hold out for the anime. Though I didn't really place a priority on it, I thought that the story was compelling. Despite my limited knowledge, I think that To Your Eternity has the potential to be one of the best shows of the season.
---
Super Cub, Studio KAI
I usually don't go for Cute Girls Doing Cute Things, particularly when it comes to anime. There are few that I have watched, but for some reason, I rarely possess the wherewithal to finish them. I'd much prefer to read manga when it comes to CGDCT. In spite of this, I feel compelled to watch Super Cub this season.
Koguma, a high school girl, has no family or friends. She doesn't have anything that she enjoys doing either. Her life seems aimless until she buys a motorcycle, a Honda Super Cab. This proves to be the catalyst for change and development in Koguma's life. This opens up doors that she never would have thought to be possible.
This anime is coming from a lesser-known studio in Studio KAI. I tried to find some information about them, but there wasn't a whole lot out there. My feeling is that they're pretty young as a studio because none of their work extends further back than 2020. If nothing else, I'll look forward to watching this for the sake of seeing what they're capable of. But for real, Super Cup seems like a genuine story that is capable of tugging at my heartstrings. Plus, it's got motorcycles. I'll probably pick up the manga, if it goes beyond this anime.
---
These most likely won't be the only shows that I follow throughout the season. Though, at least right now, they are the ones that have me in eager anticipation to witness their stories unfold. Based on what I've seen, I'd say that anime watchers have plenty of stuff to keep them occupied this spring.
What shows are you looking forward to watching this season? [I think] you can comment below which anime are on your watchlist!
Wishing you a Happy Easter.
Take care,
Joe